{{ notice }}
{{ warning }}
Frequently Asked Questions
We want you to have a great experience. We've compiled a list of our most frequently asked questions, so you can find the answers you are looking for when you need them.
Question topics
If you do not see your question under the FAQ below, please contact us with your question to us.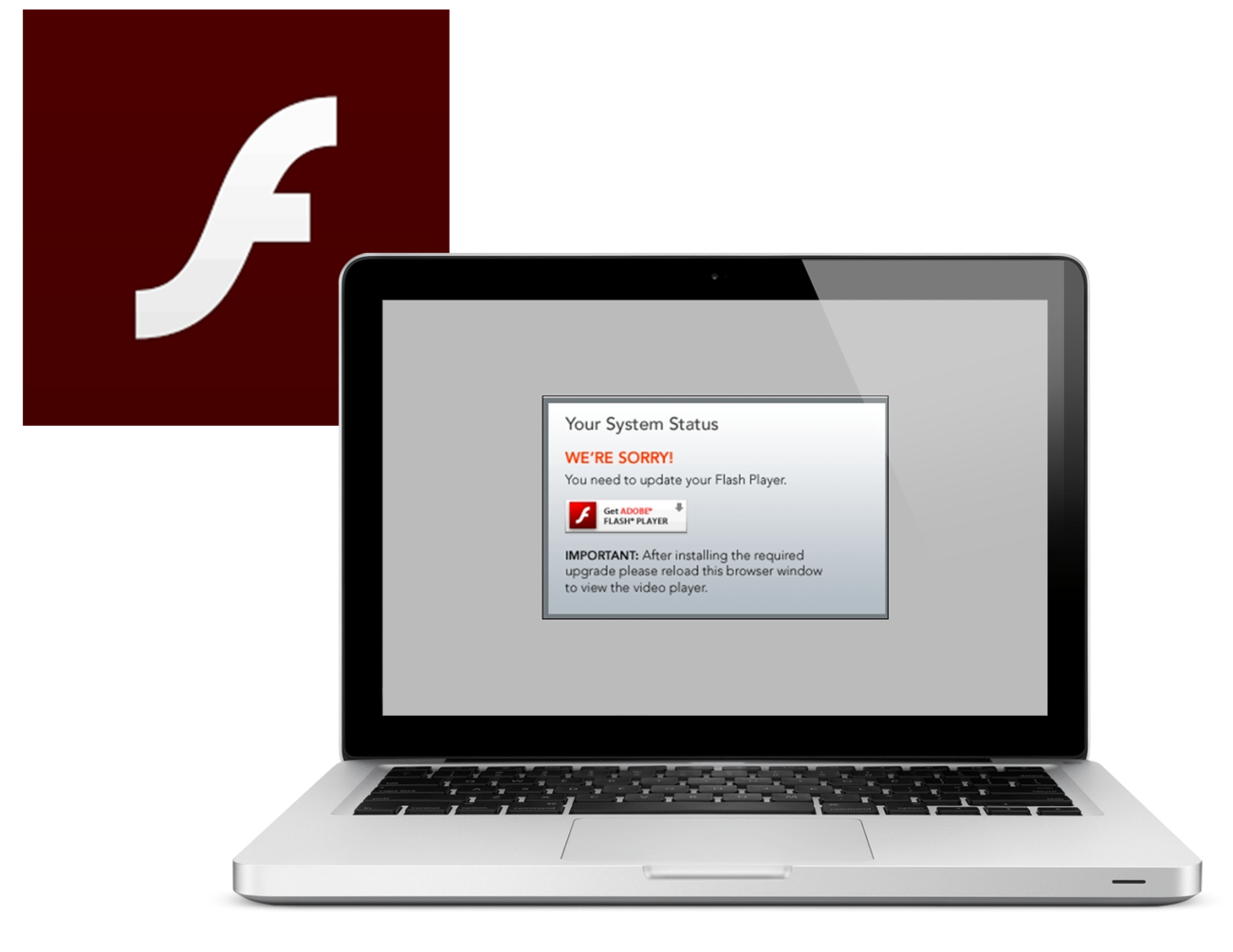 ​Is your course not loading?
One of the most common problems people have with viewing the course modules is an out-of-date Flash Player.
Download or Update Adobe Flash
Are you trying to do the course on a device that's not a computer? Apple and Android OS-based phones or tablets (iPhones, iPads, etc.) unfortunately don't support Adobe Flash.
Training Managers
How do I add a user to my organization?
Method 1: For New Learners
Organizations are a way for you to keep track of your learners. Some training managers may have more than one organization, while others will only need one. To create an organization, simply click Organizations > + New Organization.
Once you've created a new organization, you need to add learners to it. There are several ways of doing this.
If the user doesn't already have an account, you can click on"Organizations" in your dashboard and click the gold "Add User" button.
Enter an email address your learner can easily access and use to take training.They will receive an email invitation to join your organization.
They will need to sign up for their own account, either with the same email or phone number, but will still be a part of your organization once they join.
Method 2: For Existing Learners
If the learner has already signed up with the site, you can still add them to your organization.
Go to your Learner List by clicking "Learners". Add them by clicking the yellow "+Add" button at the bottom of the page. You can specify which organization you wish to add them to, as well as add training you wish them to take. In order for the learner's current account to be correctly matched to your organization, you must use the same email or mobile phone number they originally signed up with.
If your learner has already been added to your list, you can edit their organization information. Click on the learner's name to bring up their profile, then go to the "Learner Organizations" tab. Click the bar to bring up a list of your organization. Select the organization you'd like to add them to, then click "Save."
What are login tokens?
This unique token allows your learners to access the accounts that you set up for them and ensures your accounts are linked. Just create a learner, assign their training, and send them their login token. The first time your learners log in with the token, they'll confirm their details and be ready to start the training you've provided.
How do I distribute my courses to a user?
Click on "Licenses", then "Manage" on the course you'd like to send out invites for, either through email or via enrolment keys.
Email invites get sent directly to the learner; they can accept/decline the invitation in their "My Courses" page.
Enrolment keys must be shared to your learners by you, however you wish to do so. Once the learner receives the enrolment key, they can enter it at the bottom of their "My Courses" page.
What if the user isn't on my learner list, or doesn't have an account?
If you can't find the user on your learner list, you can still invite them to take the course.
Click "Licenses," then "Manage." Enter their email, then click "Add" when the dropdown appears. Enter their name, then click "Send Course Invitations."
They will receive a link to your site. Once they have created an account, they will be able to accept the invitation on their "My Courses" page.
Will my organization's learners certifications and progress be saved?
Yes! We've made sure that your records and licenses are all in the new site, ready for you to check. You can access digital badges, wallet cards, and certificates right from the site, or on your phone. If you have any trouble, just ask our support team via email or our live chat.
Learner Accounts
My username/password doesn't work or I can't remember it.
Be sure you are typing in the username/password exactly as you did when registering your account. Your username and password is case sensitive, so check to make sure the Caps Lock button isn't on. Make sure you've confirmed your account through the link that was sent to you when you signed up.
If you've forgotten your password, you can recover it here.
How do I change my password or personal information?
In the admin sidebar, click on "My Profile" in the Account section.
To change your password, click the "Change My Password" button at the bottom of the page. You can also edit your personal information and preferences here.
Please note that you are required to enter your current password whenever you make changes.
I think I am missing a course; it is not listed under 'My Courses.'
Your training manager, or whoever has ordered your online training, will have a record of all courses you are supposed to be registered for. Please contact them to confirm your required courses.
They will have to invite you to take training via email or enrolment key. The email invite will be sent to the email address attached to your personal account.
If you don't already have an account, it will be sent to the email address you have provided to your training manager.
Please ensure you have access to this email address, and check your spam folder if you don't see it in your inbox.
My training manager told me to add another course to my account. How do I do that?
Simply log into your account and click on 'My Courses'. There is a box to enter the provided enrolment key, shown at the bottom of your course list. If you do not have an enrolment key, contact your training manager.
If you've been emailed an invitation for a course instead of given an enrolment key, simply click "Accept" on the pending course invitation.
Browser/Computer Issues
What does my computer need to take your courses?
To take our courses, we recommend using the latest version of your favorite browser (Internet Explorer, Mozilla Firefox or Google Chrome) on your PC or Mac computer. At this time, tablets and certain smartphones (including iPad, iPhone or Android OS) cannot access our training as they do not support Adobe Flash. You will also need to have the latest Adobe Flash Player. The course will auto detect if you do not have it and a link to the download will be provided. You will also need access to a printer, as your certificate can be printed upon successful course completion, and there are resource documents you may wish to print before you begin your course.
The webpage won't come up; it just says "Page not found."
Close all Internet browsers (Internet Explorer, Chrome, Safari, etc.) and then open it again. Try typing the website (including www.) in the address bar, instead of using the link from your email or from your favourites list. You may also need to delete your cache.
It's taking a long time to load the course.
Each chapter is loaded completely before you begin a lesson, and if you have a dial-up connection this will take longer than if you have a high-speed connection. You may have to delete your cache, and should close all other applications or programs that are open.

My screen is blank when I click on one of the chapters; the course won't play.
Are you trying to do the course on an Apple device or an Android device? Our courses use Adobe Flash, which is not supported by iPad or iPhone. Our courses do not run well on Android OS-based phones or tablets, due to the use of Adobe Flash.
Do you have the latest version of Adobe Flash Player installed? If not, please click here to download.
Your browser security could be blocking the course player. First do a cache clean, then watch for these security messages:
Internet Explorer 10: Is there a pop up at the bottom of the screen that says "Only secure content is displayed"? You will need to click "Show all content". In older Internet Explorer versions the pop-up asks "Do you want to allow ONLY the content that was downloaded securely?". You must click "NO". If you click "Yes" you are asking the browser to block the content. If you have already chosen "Yes", clean your cache and choose "No" when you see the security message.
Mozilla Firefox: A shield symbol appears in the address bar (top left). You must left-click on the shield, and disable protection on the page.
Google Chrome: A shield symbol appears in the address bar (top right). You must left-click on the shield, and allow the unsafe script to load.
How do I change the Pop-up Blocker settings on my browser?
When you click on a course lesson, it will open in a new window or tab. You may encounter some difficulty in opening the courses if your browser is set up to block pop-ups. Typically you can solve this problem by allowing (or "whitelisting") the current site in your ad blocker settings.
In Internet Explorer, Pop-up Blockers are typically turned on and set to the medium setting, which means it will block most automatic pop-ups. The default settings for the pop-up blocker allows you to see pop-ups that are opened when you click a link or button on a website.
Pop-up Blocker will also play a sound and show the Information Bar when a pop-up is blocked.
Open Internet Explorer.
On the Tools menu, point to Pop-up Blocker, and then click Pop-up Blocker Settings.
Turn off the Internet Explorer Pop-up Blocker to disable entirely, or else adjust these settings so that it works the way you want it to.
How do I delete my internet cache/history?
Exams
How do I know if I passed my exam?
Upon completion of the exam, you will be given a grade. If you passed, you'll be able to see your digital badge. If you didn't pass, you'll be prompted to take the exam again.
Almost all of our exams have a minimum pass grade of 80%; the TDG Class 7A and 7B courses require 100% on the final exam.

What happens if I fail one of the Chapter Quizzes, or the Final Exam?
You can continue with the course, even if you fail a Chapter Quiz. If you wish to re-take that quiz, open the Menu and click on that Quiz again. If you fail the Final Exam you will be automatically required to take it again. Minimum required grade is 80%.
I don't have time to finish my course today, can I just leave?
Yes, your progress is marked by green checkmarks on your Course Outline. To leave the course, simply close the browser window or click 'Log Out'. When you return to the course you will see green checkmarks, and can begin with the last lesson checked off.
Certificates
How do I print/export my certificate?
To print certificates, go to "My Certifications" in the sidebar. Click "View" on the certification you wish to print, then either "Export Digital Badge" or "Print Wallet Certificate".
Can't I just do the final exam to get my certificate?
The course is designed to be fully completed before a certificate can be printed, to ensure that the student has adequately reviewed the material. There is no option to only complete a final exam.
My name or the company name is misspelled on my certificate; how can I change it?
Under "My Certifications," click "View" for the certification requiring the change. Under the certification details, there is a link to "Request change of information."
I've finished my course, but my status is showing as 'Partially Completed' and I can't print my certificate.
If there is no certificate listed for the course under "My Certifications," your course may not have been fully completed, or you haven't passed the exam with the minimum required exam grade. Check your Course Outline for any missing green checkmarks and retake the exam if necessary.
If you have completed all the modules and passed the exam with the minimum required grade, but the modules aren't registering as being completed, please contact us.