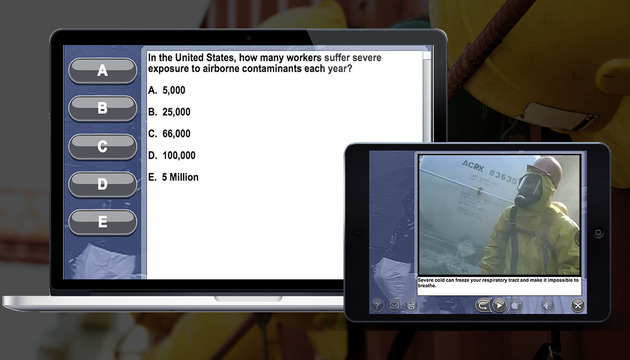 Respiratory Protection and Safety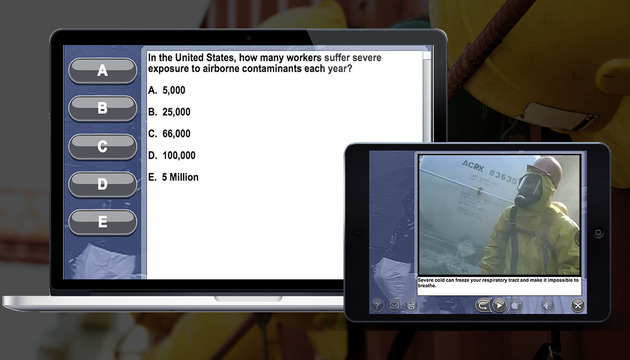 Description
In today's world, we encounter more airborne contaminants than ever before. In the US, more than 5 million workers wear respirators on the job. Still, over 66,000 workers suffer severe exposure to airborne contaminants each year, which can lead to blindness, lung damage, cancer, asbestosis, and other serious illnesses.
Because of the severity of these problems, OSHA has created a regulation to protect workers from respiratory hazards. They fall into three major groupings:
Dust, Mist, and Fumes
Gases and Vapours
Oxygen Deficiency and Temperature Extremes
This bundle includes the following products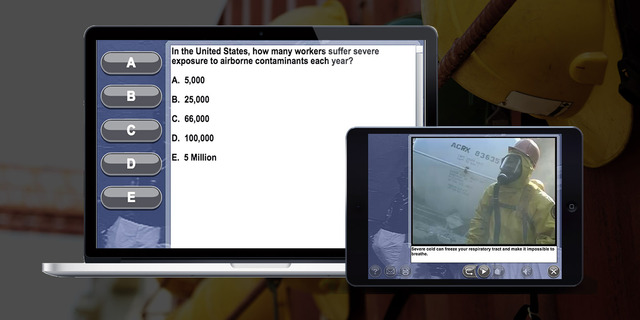 This interactive course reminds employees that over 90% of crane-related accidents are caused by human error.
Regular price:
$19.95 CAD