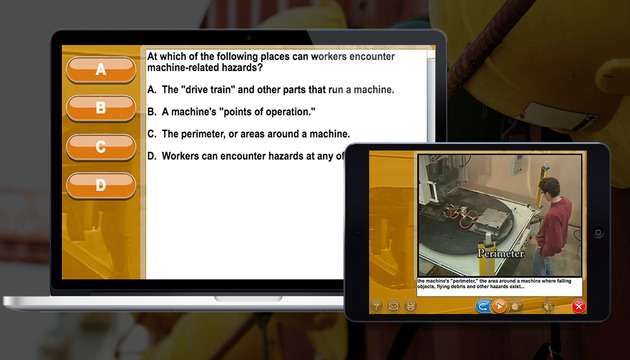 Machine Guard Safety Training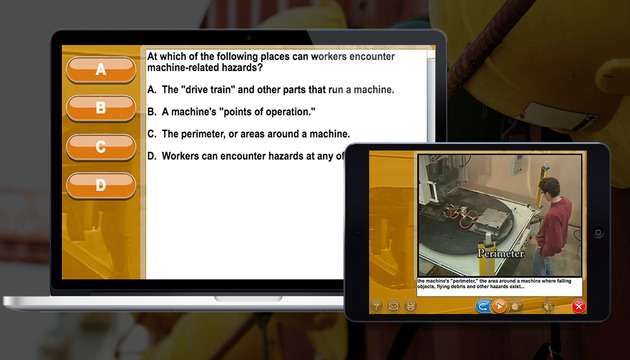 Description
This interactive course on Machine Guard Safety is designed to help employees understand the dangers of working with machinery... and how those risks can be minimized by proper installation and use of safety guards and devices.
Machinery comes in many sizes and shapes, and it can present many different types of hazards. Each year thousands of employees across the country are injured by the machines they are most familiar with... and which they believe are safe. In fact the risk of accidents from powered machinery is so great OSHA estimates that lack of machine guarding is the second most frequent safety violation in industry today. Areas covered in the course include basic machine operations, fixed guards, adjustable guards, self-adjusting guards, interlock devices, drive train guards, perimeter guards, drop probe devices, restrain and pullback devices, adjustment, inspection and maintenance of safety guards, and more.
Using a powerful combination of audio, full-motion video, text and colorful graphics, this course provides the most cost-effective safety and regulatory compliance training available today.  The course is divided into a number of logical sections so information is easily understood... and retained.
This bundle includes the following products