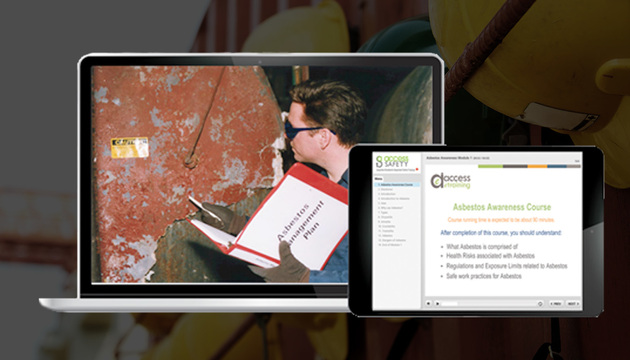 Asbestos Awareness Online Training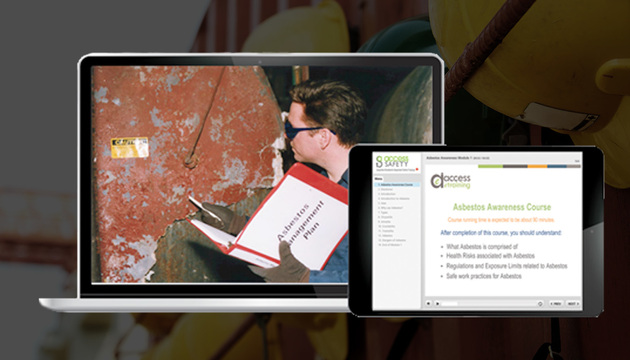 Description
This Asbestos Awareness Course will guide you through all aspects of Asbestos, from the hazards that are associated with Asbestos to how to protect yourself with safe work practices.
Our comprehensive course will explain in detail what you need to know, emphasize key points and test your knowledge retention after each module. The course has been designed to meet and exceed Occupational Health and Safety Guidelines, so by completing this course you can improve your knowledge of an important part of workplace safety. After completion of this course you will be issued a certificate of completion.
Key Points on Asbestos:
Asbestos is a group of six naturally occurring silicate minerals
Asbestos is a hazardous material and can result in serious health problems
All employers are required to show diligence when training employees
By taking this online training course employees will achieve OHS compliance
AFTER COMPLETION OF THIS COURSE, YOU SHOULD BE ABLE TO UNDERSTAND:
What Asbestos is comprised of
Health Risks associated with Asbestos
Regulations and Exposure Limits related to Asbestos
Safe work practices for Asbestos
This bundle includes the following products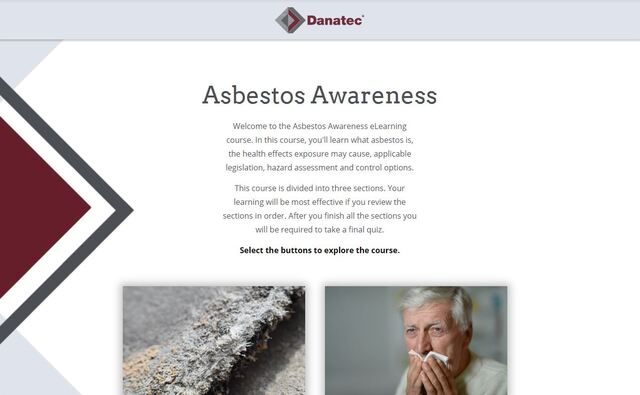 This interactive course is intended for anyone who works in an asbestos-present environment.
Regular price:
$49.95 CAD