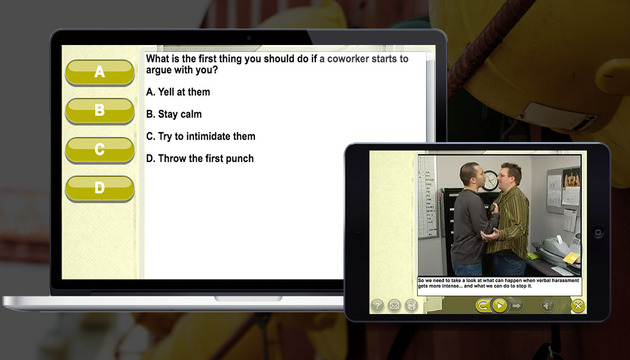 Workplace Harassment in the Office ARCHIVED
Description
This interactive course on Workplace Harassment in the Office discusses the various types of harassment that are found in the workplace, how they can affect an employee's work situation and what employees themselves can do to help prevent workplace harassment.
When people hear the word harassment they usually think of sexually-related activity. But harassment encompasses a wide range of behavior... from practical jokes to intimidation. It can also include threats, verbal abuse and discrimination, even stalking and assault... and anyone can be subject to it. Areas covered in the course include the nature of workplace harassment, how to recognize various types of harassment, how to handle verbal abuse and threats, the many forms harassment can take, how to recognize the many variations of assault, knowing what to do, and what not to do, when confronted with a stalker, how fostering a positive workplace environment can increase productivity and safety, and more.
Using a powerful combination of audio, full-motion video, text and colorful graphics, this course provides the most cost-effective safety and regulatory compliance training available today. The course is divided into a number of logical sections so information is easily understood... and retained.