Fire Extinguisher Online Training
Description
Our Fire Extinguishers Course will train you all about Fire Extinguishers, from the types of fires, to the classes of Fire Extinguishers. Our course will explain in detail what you need to know and test your knowledge retention during the course. The course will teach you all you need to know to safely operate a fire extinguisher and understand what types of extinguishers can be used on what types of fires, as well as maintenance. After completion of this course you will be issued a certificate of completion.
This course will teach you to understand:
What is the 'Fire Triangle'?
What are the different classes of fires?
How to use and maintain the different types of fire extinguishers
How to prevent fires from starting and spreading
Things to note about Fire Extinguishers:
Fire Extinguishers are divided into types based on the fluid/chemical they dispense
Anyone working with Fire Extinguishers needs to understand each class of fire
Not all Fire Extinguishers are effective on different classes of fires
Fire Extinguishers must be inspected monthly by a trained and competent individual
This bundle includes the following products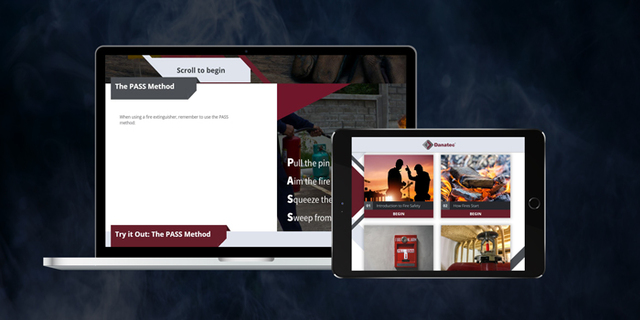 This Online Fire Safety Awareness Course will guide you through all aspects of Fire Awareness.
Regular price:
$29.95 CAD