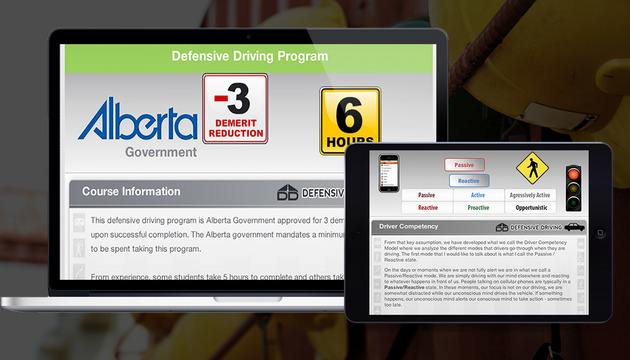 Defensive Driving - 3 Demerit Reduction (Alberta Only)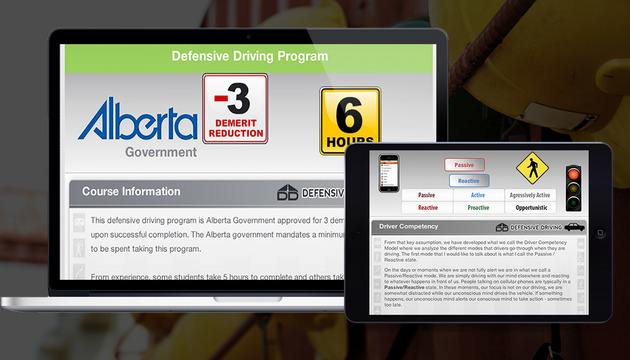 Description
This 6 hour online Defensive Driving program is approved by the Alberta Government for reduction of 3 demerits points from an Alberta operator's licence. This program contains audio, video and interactive exercises. If you are looking for a comprehensive defensive driving program that also is approved for demerit reduction, then this is it.
Duration: Minimum 6 hours as per Alberta Government regulations
PROGRAM TEST: Testing conducted in this online Defensive Driving 3 Demerit Reduction Program is designed to reinforce the information presented. A mark of 80% must be achieved in order to qualify for a 3 demerit point reduction from an Alberta operator's license.
PROGRAM CERTIFICATE OF COMPLETION: Alberta residents who achieve the required passing mark will receive an Alberta course completion certificate.
Course Outline
Driver competency model
SAFER system of defensive driving
Adverse conditions
Most common collision
Other Collisions
Drinking, driving and drugs
Fatigue
Distraction
This bundle includes the following products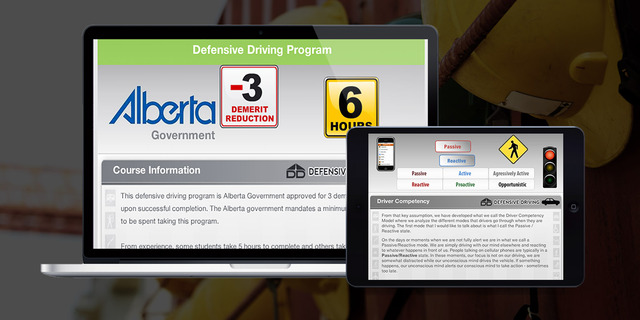 ​This program teaches the trademarked SAFER System of Defensive Driving.​
Regular price:
$99.95 CAD